The Burning Man Project
2002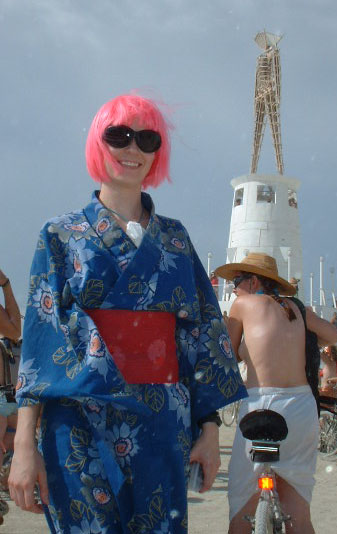 Please Visit:
My friend Jen Frickell (pictured above) of FrickCam fame was in our camp at Burning Man 2002. She worked on the pyro crew that burned The Man! Check out her photos of the event at the link above.
Jen's site no longer has the photos, but the links above point to the archived pages.

Return to the Gallery.
Return to my Home Page.
© Copyright 2003 R. Hutchins
Unless otherwise noted, all photos are © Copyright 2003 R. Hutchins. All rights reserved.
hutchfx.com - Revised July 2007