Portraits / Pagan Gene the Poet
A couple of folks have writen to inform me that this is NOT Paul "Pagan" Neil, but rather Gene the Poet.
Pagan, Gene and Denny the Poets were regulars at the Renaissance Pleasure Faires in Agoura and Novato, California.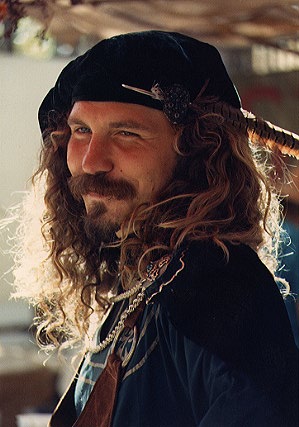 Return to the Gallery.
Return to my Home Page.
© Copyright 1997 R. Hutchins
Photograph © Copyright 1997 R. Hutchins. All rights reserved.
hutchfx.com - Revised August 2006